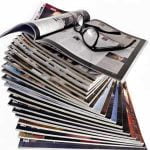 The Videos, Webinars and Podcasts you'll find here includes hints, unique insights, and commentary on current project management issues. Tip: The items are in reverse chronological sequence; the most recent ones are at the top of the list.
You'll find Executive insights for those who seek to develop a Project Oriented Enterprise. You will find information that project practitioners can use to polish your skills and knowledge. And, you will encounter more than you can imagine that gives value to Project Managers or their organizations.
You will see presentations ranging from customized and targeted Enterprise sessions to PMI® Symposia, to World Congresses of IPMA®.
See Our Blog Posts, Too!
In addition to the Videos, Webinars and Podcasts below, you can also read Goff's more than 70 PM Blog Postings. See the range of advanced PM topics at the ChangeAgents Blog section of our website.
Videos, Webinars and Podcasts!

Videos

Webinars

Podcasts

Increasing Personal, Project, and Portfolio Management Performance