Everything I Know About Project Time Management: During the 2000s, we published a series of articles on the "Vital Signs" of project management. We included insights on project time, cost, risk, quality, scope, talent, communication, and stakeholder engagement.
Our 2008 article, "Everything I Know About Project Time Management, I Learned In Sports Car Racing," was one of the most popular of the bunch. It remains so today, ten years later. So on this tenth anniversary of its publishing, we highlight that article.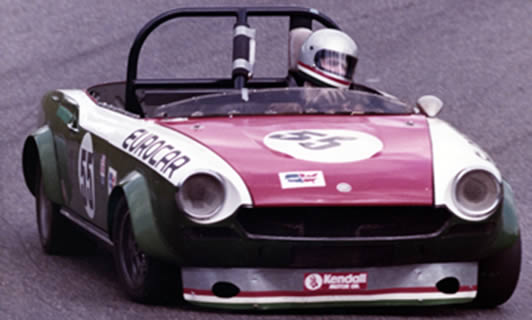 Since its  publishing, this article has been the basis for keynotes and webinars, and for chapter meetings and project team discussions.
This  anniversary retrospective is especially memorable, because in the latest release of the PMBOK® Guide, PMI® has changed the terminology from Project Time Management to Project Schedule Management. We will withhold judgement about the rationale and advantages and disadvantages of this change—for now.
To read our original article, download it from this link, here on our website. 
Comments From 'Everything I Know" Original Publishing
We posted this article on the IPMA-USA Members-Only site in January 2009. To raise interest, we offered IPMA lapel pins for those who provided the first ten comments that we received. We received so many comments in the first day that we doubled the number of IPMA pins we awarded. Below are some of those comments.
Maria said
I really liked this article. The analogy to auto racing was well articulated. I especially liked the part about 'failing small'. Sometimes, one must resort to trial and error and the best lessons are our stumbling blocks or failures. But, if you can work things out at a low expense, then you can apply that on a bigger scale.
From Scotty
I appreciate the analogy to assist others in associative learning. The fact not everyone will understand the dynamics of auto racing, I think the supporting comments taken from Project Management allow for a bridge to understanding "the race." Thanks for the perspective and conversation starter. We've been talking about your article here at the house for 30 minutes or better.
From Erik
This article shows that project management is not the exclusive domain of an organisation that can only be practised if the practitioner has studied a codex of knowledge. It shows that PM is truly daily stuff.
Every day, ordinary people manage projects. Be it coaching a minor league sports team, a cub scout troupe camping trip or getting a man on the moon. It also show that it is ALWAYS teamwork.
Alex weighs in
I know a race car driver from a local Toastmasters meeting, and I appreciate the comments on "teamwork". This individual NEVER says "I won a race", he always talks about the victory of the team. The driver has an important role, but without the pit crew, people watching the track, the coach talking in his ear about turns and competition, and all the other people who help out, the driver would never succeed.
One item that was not in the article — communication. We all know how important it is for project managers to communicate. Racing crews go through incredible lengths to keep good communication. Despite the roar of engines and the chaos of the track, they are always working to communicate by sight, touch, and sound. Without great communication, the team cannot work together, and the team wins the race, not the driver alone.
From Dan McKee, an IPMA-USA founder
Stacy, Excellent article. It was refreshing seeing PM principles applied in an out of the box application.
I use PM principles in my financial services business as well and find what I have learned in the PM discipline is applicable in many areas of my life.
I think you have hit upon something here in noting that the application of PM principles is not only applicable to the standard projects. They are also very applicable in many other phases of business and personal life… thanks, Dan Mckee.
From Les Squires
Super good article! I particularly liked the point that the WHOLE TEAM drives the successful car!
PMBOK and PMI are trademarks of the Project Management Institute, registered in the USA and other countries.