A Brilliant IPMA Congress: (IPMA) x (Event Management) x (Great People) = A Brilliant IPMA 2010 Congress. A successful event requires all parts of that equation; especially when they are all multipliers. The 2010 IPMA World Congress certainly did have its challenges. The venue was moved from 2011 to 2010 at a late date. Speakers were surprised by changes. The final program took far too much time to go out. The Project Manager resigned. The Prime Minister's schedule had a conflict.
On the other hand, the inspirations were numerous. The video trailer was outstanding. The theme was appropriate and relevant. The venue and setting was outstanding. The engagement of Turkey's Prime Minister in the lead-off keynote was unprecedented.
Isn't it something, how the vision, heroics, tenacity and everything else in-between, brings off yet another stellar IPMA World Congress? Certainly, there are things we can do better in our next Congresses. But let us focus for a bit on this just-completed event, in early November, in Istanbul, Turkey.
A Brilliant IPMA Congress: Analyzing The Formula
Look again at the formula at the start of this posting: IPMA always brings something very special and unique to the world of PM events. While we have used the word Congress for many years, others have adopted our word for their major events. They apparently hope to capture some of our magic. IPMA Congresses are unique in the World of PM for their breadth of coverage, and their blend of different cultures. They offer unique perspectives, and a wide variety of types of projects and programs. And, the evening events are unparalleled.
We are relative newcomers to IPMA Congresses, our first being Delhi and Shanghai in 2005 and 2006 respectively. After those first two IPMA events, we made it a point to participate in three more. Rome, Helsinki and Istanbul were our reward. These are now our most important event of the year. We can compare now the IPMA events to our several decades of USA PM-related conferences, held by Project Management Institute. The IPMA events are far more rewarding, interesting, and applicable to better PM Practice. By the way, we also love the events organized by Dick Rutledge, and ProjectWorld.
A Brilliant IPMA Congress: About The People
On the Event Management side, TRPMA, IPMA's Turkish Member Association, started promotion with an inspirational video and theme. As often happens in large-scale events, there were challenges and opportunities along the way. Those we praise for the event's success are Cetin Elmas, Congress Chair and TRPMA President, and Oguz Gurkan Uysal. Oguz was a most-impressive hero for this event. IPMA's firm hand of support, Executive Board Chair Miles Shepherd, helped pull together the final touches (and then some). And, our most-popular Emcee Tom Taylor, was once-gain stellar.
Great People: Of course, the above-cited people qualify here, and there are also many more. Rarely has the top Executive of an entire country addressed a Project Management Congress. 3000 Turks reveled in the IPMA Congress Opening Ceremony—in addition to the IPMA attendees. The speech by His Excellency Recep Tayyip Erdoğan, the Prime Minister of Republic of Turkey, was incredibly powerful. It was insightfully relevant. His Excellency gets it about the power of competent and performing Project Management for societal change–for society's benefit.
Yes, More About The People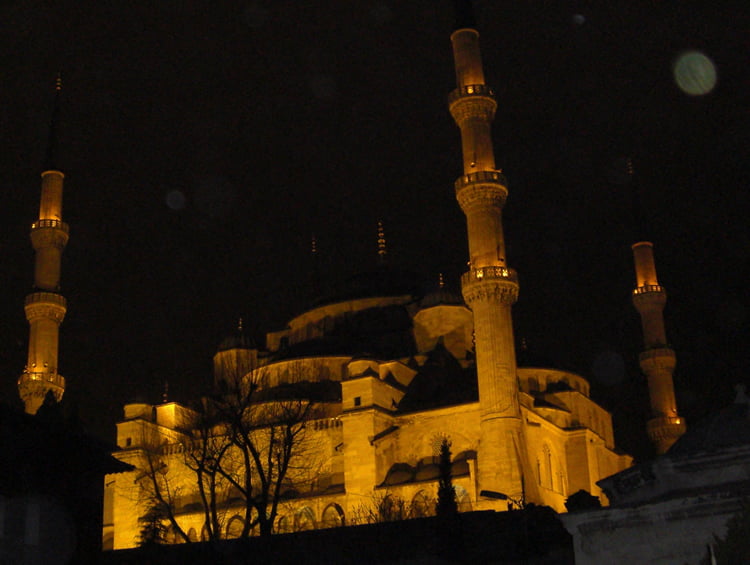 More People: David Pells offered a great presentation in the Member Association Workshop about the benefits of Press Releases. David is editor of PM World Journal. Fahri Akdemir and Estuardo Calderon Scheel's CreACTivity sessions in the scintillating Young Crew Workshop. Adesh Jain's most-inspiring (of his many, in his career) Keynote left us wondering who will inspire us to fill his shoes. He is graduating from his years of service on IPMA's Executive Board. The IPMA Project Excellence Award Winners, basked in the limelight onstage before exiting through the StarGate (a nice touch!). The presentation for our newest International Young Project Manager of the Year, Mr. Shailesh Nepal, was absolutely fantastic! Congratulations Shailesh!
Even More People: Of course, the inimitable part of an IPMA Congress is the IPMA Family. One cannot cross the huge welcoming-event room without stopping two dozen times to engage in a spirited dialogue with a friend. Some chance encounters turn into an hour-long networking and brainstorming session. This can cause you to miss the next stream you planned to attend. The questions of strangers, who assume that you have an insight into which of four compelling presentations to participate in. And yet, as great as the days' interpersonal contact is, it always pales in the evenings. Why? Because of the unmatched evening events celebrate the joy and camaraderie of the IPMA Family.
A Brilliant IPMA Congress: Turning To The Next Event
And now, we turn the page. AIPM, the Australian Member Association of IPMA, will host the 2011 IPMA World Congress on October 10-12/ As usual, the Young Crew Workshop precedes the Congress on October 8-9. The Aussies regularly draw a thousand participants to their annual event—well known throughout the Pacific Rim. THIS will be another IPMA World Congress to remember, bringing together the best of the last half-dozen IPMA events. Compounded by the wisdom of an organization that has been performing for over 20 years.
So thank you to TRPMA and Cetin for IPMA World Congress 2010, and for a great experience! And we invite you all to Brisbane October 2011 for yet another Brilliant IPMA World Congress!