PM ChangeAgent Commentary by Stacy Goff.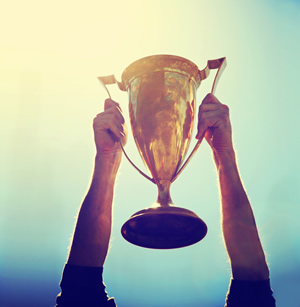 I have used this article's title as my kick-off phrase at many project-related keynotes and presentations over the last few years. Most audiences immediately "lean into" the thought, and its ramifications. For example, in Moscow, Hong Kong, Beijing, Tianjin, Brussels, and in the USA, my audiences immediately took notice. They immediately became engaged, and were eager to hear more.
This August (2015) was the first exception I've had to that typical reaction: As I voiced the introductory statement, I immediately detected disbelief among many in my audience. This was at one of the USA's best PM Symposiums. This is one of the best because of the high-level audiences, the speaker selection process, and excellent event organization.
My Reaction
When I sensed this audience's disbelief, I immediately asked a question. "How many think this (for all projects to succeed) is even possible?" Less than a quarter raised their hands. So I launched into an extended introduction, pointing out that …
Project managers cannot improve project (and business) success just by working harder. Most of us are already working our hearts out.
Nor can we improve performance by sending people to still more training.
Our team members? They are not only committed to our projects—they are over-committed.
And our stakeholders? They are engaged, and expect us to continue to make miracles happen.
No, (I asserted) it is our layers of managers, from first-level to the executive suite, who hold the keys to higher levels of success. And (I said), the purpose of this presentation is to the key insights that help organizations improve PM performance—and business success. The paper that supports that presentation is available here on our website. It is also at PM World Journal. However, the purpose of this article is to further explore this question of disbelief.