PM Commentary by Stacy Goff.
Horse racing parallels: Saturday's (May 18, 2013) excitement in the USA's Preakness horse race made me think of the project parallels. Those are the similarities between the players in the horse-racing "sport," and in successful projects. Each player fills an essential role in both cases, but it is the integration of all the roles that makes for success. And still, unanticipated events can cause even a "sure thing" to fail. I am not a horse racing enthusiast. But, I will admit to being drawn in this year to the latest "Triple Crown" contender (a horse winning the big three racing events).
Horse Racing Roles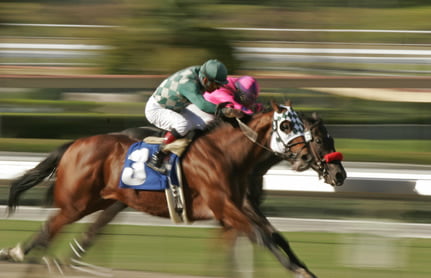 It is the Horse that wins the race, right? Well, not so fast (so to speak). A fast horse, in most cases, is a key to success, but the Jockey has a key role as well. That role includes deep understanding and communication with the horse. It also includes the in-race tactics that require instantaneous judgements when situations change.
This weekend, Orb, the "sure bet," Kentucky Derby-winning horse was hemmed in at the rail. Neither he nor his jockey could navigate to the outside, where he could regain his stride. Even the most talented jockey and a stellar horse cannot always assure success.