Introducing The Small Project Guide™
Don't just do your small projects, manage them with our unique methods! This method for small projects helps you more effectively manage the stealthy, unrecognized portion of your project portfolio.
Enjoy — And Benefit From — Our Universal Small Project Management Method
On This Page and From This Page
PM Methodology Business Need and Background
What Is the SPG Value Proposition?
Small Project Guide Success Stories
SPG; PM Methodology Business Need and Background
SPG is our universal Small Project project management methodology and business improvement method. We developed it in 1985 for the 70% of projects that most PM methods–including our own, failed to support. These include the incessant, volatile small projects that may consume half your project talent! And, for most organizations, they are your greatest opportunity for PM performance improvement.
But that's getting ahead of our story. In the early 1980s, we worked with dozens of commercial and home-grown Project Management methodologies. We helped our customers to make their burdensome processes more useful, streamlining them and improving their effectiveness. One of the greatest challenges we faced was scaling down their purchased methods that could work well for 36,000 hour projects. But those methods totally smothered projects that were 1/10 or 1/100 the size–resulting in consistent project failures.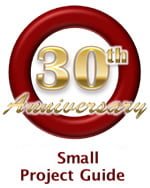 Coincidentally, this era was the emergence of the scaled down small project, rather than "big bang, multi-year" projects. And, it was evident that the vast majority of projects of most of our customers were less than 1000 hours of effort. They were trying to use huge project methods, even on their small projects. So by 1985, with our following of customers for our methodologies, we developed our fully-compatible Small Project Guide.
From 1985 to 1990, we tweaked SPG to reflect customer suggestions, and created useful templates and add-ins. We turned Small Project Guide into a universal small project management and business solutions methodology.
What Is The Small Project Guide Value Proposition?
The still-unmet business need for most businesses and government agencies is a way to effectively manage all your small projects. You may be operating at peak performance in all your larger projects. But, chances are that you have a visible backlog of small projects that are constantly interrupted. Not only that, those projects are probably consistently failing to meet expectations.  And, they drain valuable staff time away from efforts with clear return on investment. We suspect this happening in most of your departments!
You may never realize the intended business improvement opportunity, because small projects don't usually have portfolio visibility. But ask your Department Managers, and you will probably find that a significant portion of your talent is working on "need it yesterday" efforts. In our work with both manufacturing-oriented and service-oriented organizations over the last two+ decades, we consistently find that 40-70% of their total work is project work. And, 40-60% of that work is small projects–the least-well managed of their projects! What an opportunity for improvement! This is your value proposition for Small Project Guide, your PM Methodology for small projects.
A Few Of The Small Project Guide's Success Stories
Lights-Out Data Center of Major Computer Company:

A manufacturer of mainframe computers had a data center running multiple operating systems in a Lights-Out data center in California. They had a portfolio of around 800 open projects at all times, most of them small, and a completion rate of around 35% percent per week. Between our Small Project Management workshop and the use of Small Project Guide, they improved system up-time by 10%. They also reduced project effort and costs by 20%, reduced Mean Time To Resolution by 26%, and increased team morale. With the time savings, they began addressing larger projects that had been languishing for years.
Major Pharmaceutical Company:
A multinational Pharmaceutical company adopted the Small Project Guide for all their projects that were too small for a traditional methodology. In addition to training their USA teams, we performed workshops throughout Europe. The USA sites had hundreds of practitioners at each site. Most of the European sites were smaller, and had many more small projects. This was about the time that ISO 9000, the quality processes standard, was rolling out in Europe. Seeing the opportunity, this company adopted the Small Project Guide as their minimum project management method for all their sites. This action not only improved their project performance, it provided a very low-cost way of gaining compliance.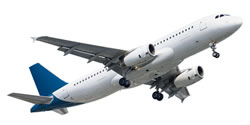 Defense Contractor/Airplane Manufacturer:
A major Defense Contractor licensed the Small Project Guide, and licensed our Small Project Management workshop for internal use. We added our Train-the-Trainer services. For six-years, they performed one or two of our 2-day workshops per week, at multiple sites. The outcome: they established a common set of processes for managing all Small Projects across the company. While we cannot say our methods caused their soaring profits during that period, we'd bet their improved PM Performance helped!
Next Page: Learn the Crucial Issues of Small Projects!
Increasing Personal, Project, and Portfolio Management Performance