Why Audience-Focused Learning?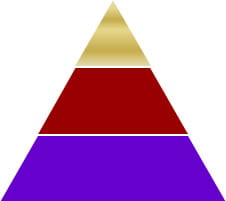 We provide different Audience-Focused Learning for your team members than for your professional project managers—why? And, why bother offering training for Managers and Executives–they don't manage projects, do they?
Many training providers subject all Project Managers and team members to the same 3-5 day+ workshop. They fail to understand that inexperienced and experienced participants require different durations and topics. Others figure that if they've trained their Project Managers, the teams will just follow along. Not True! These practices usually result in overwhelmed staff and wasted training dollars.
Most team members and beginning Project Managers don't need, and cannot absorb that much new information. What is worse, you may create an aversion to the very skills and processes you wish to improve.  Instead, you should present the learning your participants need the most.
In 1985, we recognized these challenges with three separate-and-compatible curricula, built from the point of view of the participants. These curricula present useful and relevant methods for the learning and skills each participant group needs most. At the same time, they provide process and terminology across all three levels of target audience.
Our learning for Team Members meets the rest of your Project Management learning needs.
Executives and Managers need to know the differences in managing the Successful Project Climate™. They must understand how it differs from the conventional process culture, and how to harness the power of today's projects. We provide overviews, for Executive-levels through Resource Managers, that show how they can add more value to their teams' projects. For example, Leading Project Managers, a two-day workshop, helps managers add tremendous value to your project teams' efforts.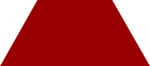 Too many of today's Project Managers are practicing out-of-date project management methods—or practicing no consistent methods at all. We provide a curriculum and methods for new and experienced Project Managers that presents a range of topics, from the basics of project management, to our advanced curriculum.
Enterprise-Wide Curriculum: Your project management needs might exist in engineering, defense contracting, marketing, finance, information technology, or enterprise wide. Our methods can provide a consistent project process throughout your enterprise. Imagine: Each group speaking the same language! This consistency is essential for your larger, cross-functional projects.
Other special learning areas include Information Technology project management methods, and advanced skill building for your Project Management Office. We offer those services as well, either in workshops, or in coaching.
Your individual contributors are your foundation of project productivity and customer service. Their project management learning needs are very different from those of your professional PMs. They require different learning. Whether organized as workgroups, as self-managed teams, or as solitary workers, when they work well, you prosper.
In today's enterprise, much of an individual contributor's work is project work. And we will bet much of that work effort is not managed as projects—just "stuff that must be done by the end of the month". This target audience's curriculum focuses specifically on two individual contributor skill areas.
a)   Small Projects: Individual contributors work on multiple small projects concurrently, juggle changing priorities. They try to get project help from peers or Managers, and still complete their "real work".
b)  Team Members of larger projects need the fundamentals of project management, in sessions scaled and focused to their needs. Those needs are not all the same topics and intensity as your project managers need.
We cover the key competences your individual contributors need, at the level of exposure they need, and from their perspective. We don't just provide the same class Project Managers receive.
Browse Our Audience-Focused Learning Sections
Browse our PM Audience-Focused Learning sections, to see which learning experiences work best for you, your team, and your enterprise!

Increasing Personal, Project, and Portfolio Management Performance