This More News page has information for 2005-2010; see more recent news on Our Latest News page.
December 2010: Goff Elected Vice President of IPMA Marketing & Events

The International Project Management Association is the World's first project management professional association. Most people don't know that its earlier name was INTERNET, some 25 years before the name was adopted for other uses. Goff's role with IPMA will include broadening  recognition for the World's only professionally-assessed Program and Program Management certifications.
IPMA is an international federation of more than 50 national PM societies in Africa, Asia, Europe and the Americas. IPMA's World Congress is one of the largest and most important gatherings of project management authorities and leaders each year. The 27th IPMA World Congress will be in Dubrovnik, Croatia in October 2013. Additional information about IPMA is available at www.ipma.world.
More News: Goff Also Serves as IPMA-USA President
Stacy Goff also continues to serve as President of IPMA-USA, the USA Member Association of IPMA. A co-founder of IPMA-USA and active Officer and Board Member for over nine years, he was elected President in 2009. Goff will serve as President for a 3-year term.
Goff chairs stream and speaks at 2010 IPMA World Congress in Istanbul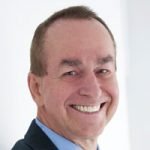 The IPMA World Congress in Istanbul, in November 2010 was not only stunning, it was an event memorable for a variety of reasons. For example, the opening Keynote was by the Prime Minister of Turkey, His Excellency Recep Tayyip Erdoğan.
Chairing a stream at the Congress means demonstrating project management skills. It includes assuring that all the vital signs of project success are managed for the benefit of the most-important stakeholders–the attendees and speakers. Goff's Congress paper, Four Opportunities to Improve your Project Portfolio Performance, is available here on our website. A video of an expanded version of the presentation is also available for IPMA-USA members.
Goff speaks at UTD/PMForum/PMI Dallas 2010 conference
Stacy spoke twice at the August 2010 UTD/PMForum/PMI Dallas Symposium; he also spoke at last year's Symposium. His paper, Four Pathways to Organizational Assessment and Increased PM Performance is available here at our website.
Participants in the Panel included IPMA Chair Miles Shepherd, PMI Dallas President John Cole, and IPMA-USA President Stacy Goff. Their discussion covered the future of project management, with significant audience interest in the future of advanced certifications.
Goff's articles promote chapter 9 in PMI® Book, Project Management Circa 2025
As part of the promotion for PMI's recently-published book, Project Management Circa 2025, Goff has written articles that expand on his chapter 9, Visions for the PM Software Industry.
Those articles include one that originally appeared at CIO Magazine, The Future of IT Project Management Software. The article has been republished at sister publication ComputerWorld, thus reaching a much-larger audience.
Another article appears in Dr. Dobbs Journal. This was interesting, because this is a developer-centric publication, and project management is a anathema to most developers. However, it was relatively easy to identify visions for the future that developers can appreciate.
More News: Goff speaks at PMI conferences in 2009
Goff spoke at two PMI Conferences last Summer and Fall (2009). August 13-14 Goff spoke at the 3rd Annual Project Management Symposium, sponsored by University of Texas at Dallas. Goff premiered his latest efforts to improve PM Performance, in Essential Insights in Meeting the Rising Demand for PM Performance. Goff also spoke on a panel, together with Veikko Vallia, Secretary General of IPMA, and with David Pells, Editor of PM World Journal, about the Future of Project Management.
On October 29 Goff presented twice at the Milwaukee/Southeast Wisconsin PMI Chapter's Professional Development Day. In the first session, Goff adapted his Essential Insights in Meeting the Rising Demand for PM Performance. In a second presentation, he discussed his chapter in a new book published by PMI, Project Management in 2025. This presentation explored what PM Practitioners and Professionals must do to prepare for their future, based on scenarios from Goff's chapter, Visions for the PM Software Industry of 2025.
Stacy chairs session, speaks at 2009 Helsinki IPMA World Congress
Stacy chaired a Seminar Stream, PM As A Social Animal, and spoke on the soft-side of Program and Project Management in his session. His topic was Which Animal in the PM Zoo Are You? It was an exciting exploration of multicultural exposure to the soft side. The Seminar and Speech were also recorded for webcasting.
Balancing Stacy's lighthearted approach to the topic was Dr. Ewald Krainz (Austria), who specializes in group dynamics. Dr. Krainz offered the latest work in the areas of styles and teamwork. To cap off the Seminar, Stacy and Dr. Krainz held a panel discussion to explore the subject further with the audience.
2009: Goff speaks, moderates Expert Seminar in Zurich
Goff was one of 50 Project Management Consultants, University Professors, Trainers, Certification Assessors and IPMA officials in the 2009 Expert Seminar in February. He spoke to one of his favorite topics, Improving PM Performance in the Classroom and Beyond: A Framework for Developing PM Talent in the Contextual and Behavioural Competences. He also co-moderated one stream of the session. See the photo of the seminar participants below. IPMA-USA co-founder and PMCert Chair Bill Duncan also participated; he is the one on the right in the white shirt.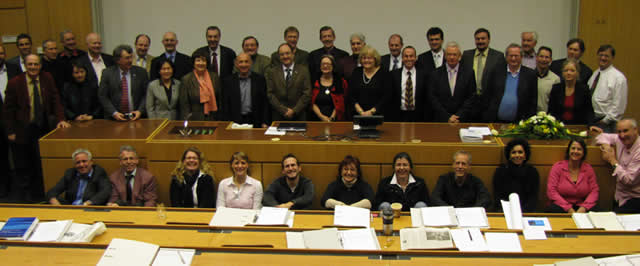 2009: Goff featured on PM Podcast
Hear Goff's interview about Measuring and Managing Project Quality, on episode #099 of The PM Podcast. The podcast is a result of his article with the same title, published here on our website.
2009: Stacy writes chapters of key PM books
Stacy has completed work on two chapters of interesting books. Kompetenzbasiertes Projektmanagement (Competences in Project Management) includes a 50 page chapter on Project Communication. Written by Goff with assistance from Dr. Florian Dorrenburg, the work has now been published in German. IPMA and Germany's Project Management Association are discussing translating this monumental work to English.
The second book, edited by the late Dr. David Cleland, looks ahead to PM in 2025. Goff's chapter covers Visions for the PM Software Industry in 2025 and Beyond. This book was published by PMI in Fall 2009. Goff has made presentations about his topic to chapters, universities and Enterprises, based on the book's release. With permission, we have the chapter available here on our website.
2008: Goff speaks at 2008 IPMA World Congress in Rome, Italy
Arrivederci, Roma! Goff presented at the 2008 IPMA World Congress in Rome, Italy. The paper, Collaboration and Competencies in Business Development and Program/Project Management, was written by Goff and Howard Nutt. Howard is Executive Director of Business Development Institute International. The paper emphasizes the value of pre-/post-proposal collaboration between all the parties of an engagement. Those parties often include Business Development, Contract Managers, and Program/Project Managers.
More News, 2006: Stacy speaks at 2006 IPMA World Congress in China
Stacy presented at the IPMA World Congress in Shanghai, China. The paper, "Distinguishing PM Competence in Training and Development, Organizational Assessment and Certification" introduced the concepts behind PM CompModel. We have used this tool and process since the early 1980s, when we developed it to assess project competence for a nuclear power plant.
Now, we have aligned our newest version of PM CompModel to IPMA's ICB 3.0, the IPMA's Competence Baseline. We celebrate that achievement with an article, based on the theme of that presentation, Distinguishing PM Competence; read the article. IPMA is the International Project Management Association, the World's first professional association for project and program managers.
Goff interviewed on PM competence in PM PodCast
Hear Goff's comments on PM Competence and certifications on Cornelius Fichtner's The Project Management Podcast, episode #055. Tune in!
2005 News: Stacy speaks at 2005 IPMA World Congress in India
Stacy presented a paper at the IPMA World Congress in Delhi, India. The paper, "Risk Management: Key to Project Intelligence" traces 20 years of industry-changing methods used in our unique Risk Management services. Read the paper.
Increasing Personal, Project, and Portfolio Management Performance